Residential Electrical Repair South Orange NJ

Electrical repairs in your home can be as simple as changing a fuse in the box to a complex  rewiring of the entire house. Having access to the right electrical repair service company means that electrical repairs are done properly and to the best standards. We are here for you and  we are known as a top electrical contracting company in South Orange, NJ, servicing all of Essex County, and providing top quality repairs & service. We take pride in helping our clients during times of distress that are provoked by electrical blackouts.
Faulty wiring might be putting your house or business at risk. Our team of electricians and technicians are highly trained and experienced when it comes to electrical repairs. Compromised electrical equipment could likely be the cause. It is always best to let the professionals diagnose and take care of the problem. We keep up with technological updates to ensure that we are a step ahead when it comes to everything electrical. Our team is also licensed and insured as per state requirements. Choose a licensed electrician, who is capable of fully repairing your electrical equipment,  especially when it comes to an insurance claim – which could be the difference between getting an approval or a denial. Give us a call today!
Top Electrical Repair Service Contractors South Orange NJ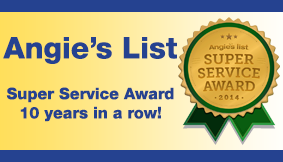 The performance of your electrical service could dwindle over time. Something as simple as dust might be preventing the proper cooling of the components and in turn, your gadgets slow down. Once you notice that your electrical performance is reducing, it is time for an immediate check up, maintenance or repair. We are the best when it comes to home electrical servicing for our residential clients. Our electricians are licensed and insured meaning that you are in safe hands. When it comes to standby generators or HVAC equipment, we can have them performing as if they were brand new – We replace parts using authentic and factory recommended parts. We are available daily with an emergency call service as the need may arise, so you can  rest assured that you will always be able to get in touch with us. We are the best electrical repair service in Northern New Jersey, and we are here to serve you.  Give us a call today! You'll be glad you did…
South Orange, NJ Resources