Humidifiers Keep Your Home More Comfortable and Energy Efficient
No one likes the dry skin or problems with furniture and other household furnishings that come with a heating system that is not equipped with a humidifier. By installing a humidifier you keep your home energy efficient, with more comfortable air quality that's better for people, pets and possessions. Here's why:
For comfort and health in wintertime, your home's humidity should be between 30 and 50 percent. However, if your home is not equipped with a humidifier, the amount of moisture in the air is likely to be 2/3 less than the proper amount needed to be comfortable. This low moisture level can cause the home to feel colder (which encourages you to crank up the heat). Adding moisture to the air helps you feel comfortable at a lower temperature, which means that you'll use your furnace less.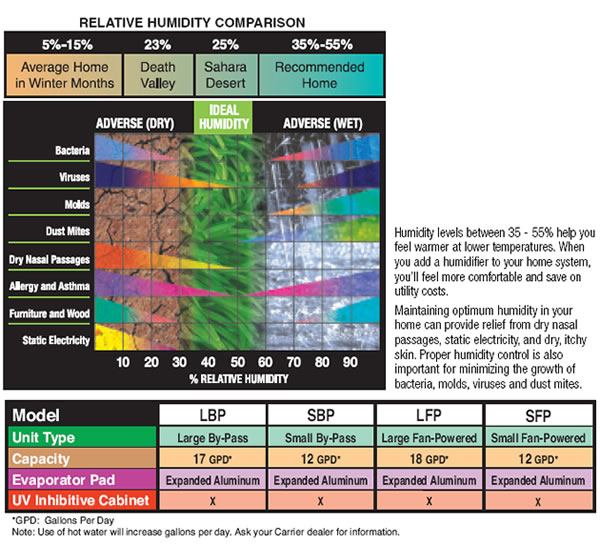 If your furnace has an evaporate-plate humidifier, it may need occasional cleaning to prevent a build-up of mineral deposits. Ask your Bloomfield Cooling, Heating & Electric specialist to show you how to perform this simple routine cleaning.