Generator repairs, service and maintenance Gillette NJ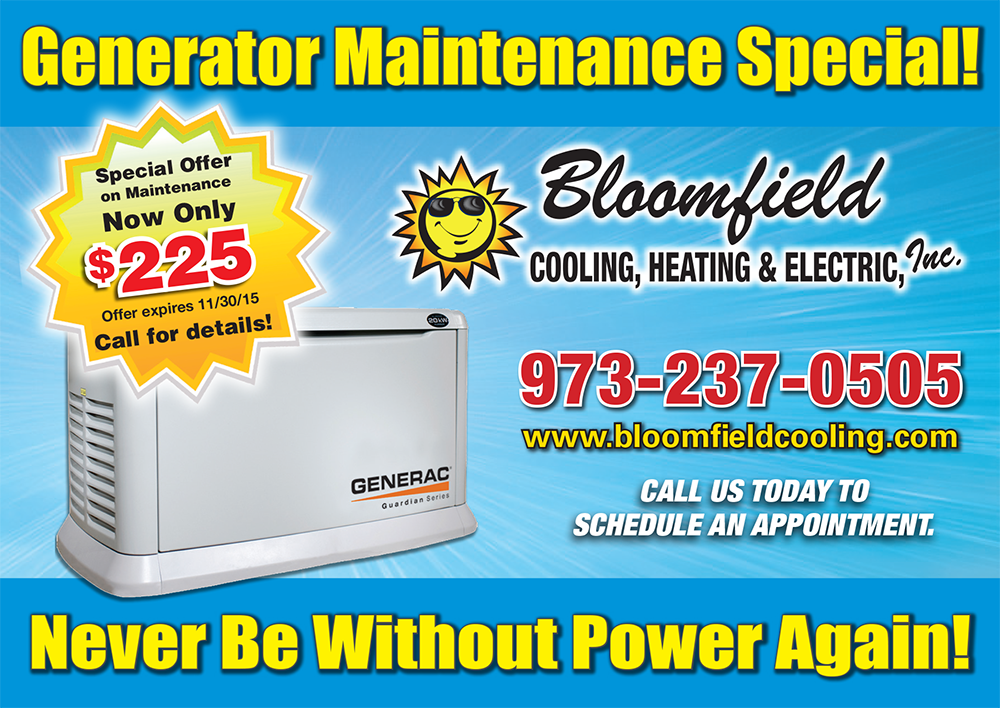 Losing power can be a tremendous hardship for anyone. You expect on having available power at all times for your basic living needs such as heat, hot water and electricity. When you lose that power, you might not know what to do. In times like this, your stand by generator will become your go-to power source. Generators help you keep the lights on, the heat going, and the water running. For all of these reasons and more, it is essential that your generator is routinely inspected and continually maintained in a safe manner. The experience that our technicians bring to you will ensure that your generator is functioning properly, any maintenance that might be needed is noted and fixed and that if you need help with any repairs, replacements or just a simple question, they will be there to assist you. Your peace of mind is important to us and being sure that your generator is working properly and functioning as needed in the event of a power failure. It's our top priority.
Generator sales and installations Gillette NJ
With nearly 30 years of experience, including sales, installation and maintenance of Generac Generators our customers are well aquainted. Generac is one of the leading, trusted brands in generators, and with good reason. With impeccable performance, ease of use, and low risks, Generac is a brand trusted in more households than any other generator in the area. Bloomfield Heating and Cooling, Inc. has a large variety of units that are sure to fit any need that you have. Our experienced sales staff and technicians will help you choose the best generator for your needs and will take the time to show you how to properly operate your generator. Our goal is to make sure that you are comfortable operating your generator in the event of a power failure and also to ensure that you have made the right choice.
The purchase of a generator is something you should only do once. We take pride in providing the best in customer service standards, and we guarantee the products we sell. Our maintenance package is reasonably priced to ensure that you receive the best standards of care and maintenance on your generator to keep it in the best working condition for all your needs. Since 1987, Bloomfield Cooling and Electric, Inc. has taken pride in its family owned and operated status. In 2014 and 2015, we received gold medals from Best of Essex and also were awarded with the Super Service Award from Angie's list for the last decade.
Why call a stranger to work on your generator when you can invite a neighbor into your Gillette, NJ home? Give us a call today! You'll be glad you did!
Gillette, NJ Resources