Many older air conditioners and refrigerators once used Freon, the trade name for R-22 and certain other refrigerants and aerosol propellants manufactured by The Chemours Company. However, the product was banned in 2015 by the Environmental Protection Agency and it is scheduled to be completely phased out by 2020. The EPA deemed R-22 and other chlorofluorocarbons to be hazardous to the environment by causing ozone depletion.
Although R-22 is still being manufactured to maintain existing HVAC equipment, many homeowners with older HVAC systems that rely on R-22 are facing increased costs for the refrigerant due to the dwindling stockpile of that product. And, after 2020, R-22 won't be manufactured or imported in the United States at all. Because of the environmental issues with R-22, HVAC service contractors in the US must have an EPA refrigerant usage certification in order to buy refrigerant and repair systems that contain ozone-depleting refrigerants such as R-22.
So, what does all this mean for our customers?
More environmentally friendly refrigerant: R-410A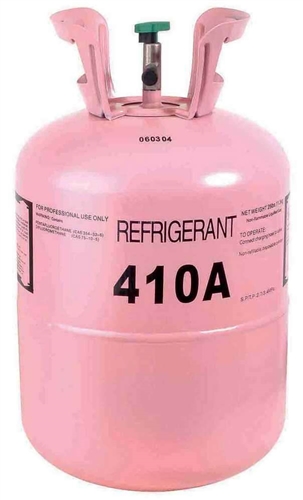 At Bloomfield Cooling, Heating & Electric, Inc., we switched to a refrigerant called R-410A. In fact, we have been using it since 1995 when it was first introduced, because it is much more environmentally friendly. Unlike R-22, 401A does not contain bromine or chlorine (which contribute to ozone depletion). It also enables higher SEER (seasonal energy efficiency ratio) ratings, reducing power consumption which in turn reduces greenhouse gas emissions from power plants.
For homeowners with older HVAC systems, now is the time to upgrade to more energy-efficient, environmentally friendly equipment that use 410A; remember, if your system breaks down after January 2020 (only 18 months from now), you will be faced with a replacement at that time. There are ways to retrofit an older system to use the newer refrigerant but it's not possible for all systems, so your Bloomfield Cooling, Heating & Electric technician will have to assess whether or not we can do the conversion. If not, a retroactive HVAC system replacement will be more cost-effective in the long run.
If you're interested in upgrading your HVAC system to a more energy-efficient unit, ask about our new HVAC system special that is good through the end of June, with zero percent financing for 36 months (we have other favorable financing programs available as well). Or ask about our $500 installation coupon here.
Not ready for a new system? Contact Bloomfield Cooling, Heating & Electric about system maintenance that will help keep your HVAC system running at its peak, at (973) 237-0505 or info@bloomfieldcooling.com.