Your HVAC Contractor Can Make Sure it's Free of Germs and Airborne Allergens.
Has your HVAC contractor recommended ways to improve your indoor air quality beyond what your heating and air conditioning system can do on its own?
At Bloomfield Cooling, Heating & Electric, we employ two devices and methods to kill germs and airborne allergens that aggravate respiratory allergies and make home occupants sick. They are the REME HALO™ in-duct air purifier and the Fresh-aire UV germicidal light. These work differently but both attack contaminants that collect in your system's coils and ductwork.
REME HALO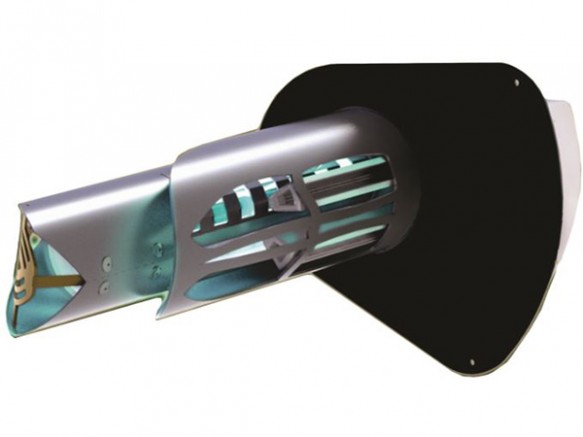 This is an in-duct air purifier that brings indoor air quality (IAQ) technology to a very high level. It is truly capable of purifying every cubic inch of air that your central air conditioning system reaches in your home. This device eliminates odors, allergies, and "sick building syndrome" caused by three types of indoor air pollutants: particulates, microbes, and gases.
The REME HALO re-creates Mother Nature's air purification process to rid your home's indoor air of common allergens such as mold spores, dander, dust, smoke, and pollen. It eliminates odors from cooking, dirty laundry, smelly pets, and musty rooms that have not been aired out in years (or mildew-ridden basements and attics).
This device is installed into a section of the air conditioning or heating system air ducts called the supply plenum. It produces ionized hydrogen peroxide molecules that are distributed throughout your entire home, and that break down the contaminants in the air upon contact. It's a much more active air technology that doesn't wait for pollutants to come to it in the HVAC unit—it proactively sweeps through your home to do its work. And, since hydrogen peroxide occurs naturally in our atmosphere and is part of nature's air-cleaning process, you'll have nature-fresh air in every room, thanks to the work of these "friendly oxidizers."
These units are easy to install and do so much to improve your home's air quality. Next time you schedule your seasonal maintenance, ask us about installing a REME HALO on your existing HVAC system.
Blue-Tube UV

This product harnesses ultraviolet (UV) light to kill germs, to improve air quality in your home. It's a whole-house UV light installed directly inside the central air system (like the REME HALO) and eliminates microbes and odors as air cycles through the system. It's also extends the life of your system and reduces energy and maintenance costs by keeping the coils free of unwanted contaminants.
According to Blue-Tube UV's manufacturer, indoor air pollution is made up of particulates, mold/germs, and odors/volatile organic compounds (VOCs). Although conventional system filters are effective against particulates—that's part of their job—the Blue-Tube UV sterilizes biological contaminants such as mold, germs, and viruses that are in the air and on your HVAC system's surfaces (these thrive in the moist, cool environment). In short, it uses low-voltage UV light as a germicidal that disinfects your system. It actually scrambles the microorganisms' DNA, which then prevents them from reproducing.
Blue-Tube UV kills the mold and the biofilm that collects on your AC coils, keeping the coils cleaner, which helps maintain your system and lengthen its life span. And of course, it keeps your family healthy by ensuring the air you breathe inside your home is free of germs. It comes in a few different lamp configurations to accommodate various size systems and homes.
As always, our HVAC service technicians are here to help, and will be happy to install one of these indoor air quality technologies to fill your home with the great indoors. Ask us about the REME HALO and Blue-Tube UV; we'll assess your needs and recommend the right device for your HVAC system. Call Bloomfield Cooling, Heating & Electric, Inc. for your spring maintenance appointment at 973-237-0505 (and don't forget to take advantage of our spring special pricing).