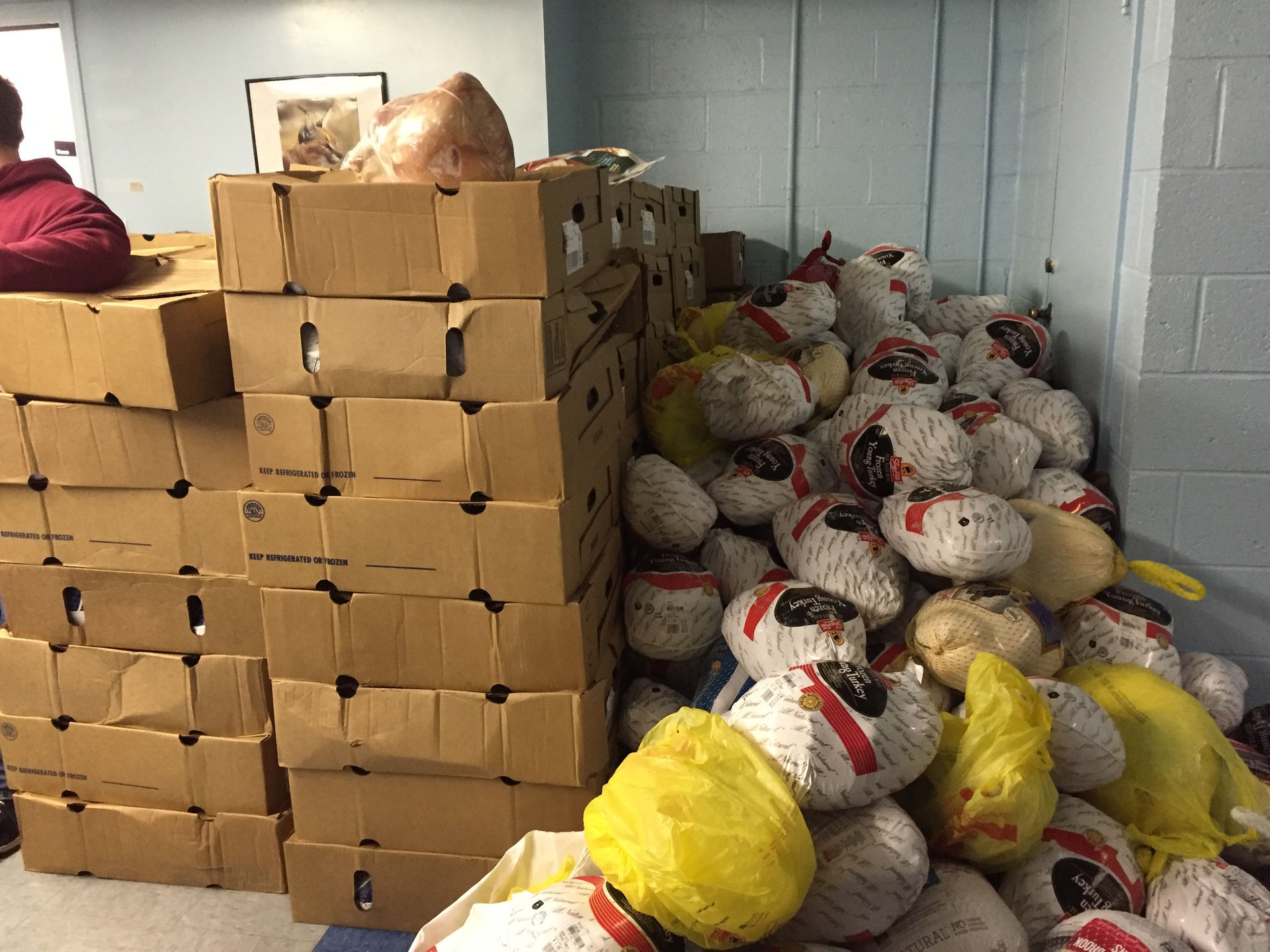 Since his company's early days in the HVAC business, Mike DeJoseph, president and founder of Bloomfield Cooling, Heating & Electric, Inc. has made it a point to have his company give back to the wider community in various ways.
Every November for the past 20 years, the company buys 100 turkeys to donate to a Thanksgiving program sponsored by St. Lucy's Church in Newark. The donation is part of the 600-700 turkeys collected through Unico Cedar Grove members and supporters. A team at St. Lucy's puts together Thanksgiving dinner meal boxes with the turkeys, canned goods and fixings for neighborhood residents in need. Mike also got his children involved in the turkey drive when they were young, as do many Unico members.
A Unico member transports the turkeys from Cedar Grove to St. Lucy's, where participants offload them from the truck to the prep area via a firemen's brigade-style handoff. "It's great to see kids get involved in this community outreach and they really light up when it comes to that delivery brigade," Mike said.
Bloomfield Cooling, Heating & Electric has been a supporter of other community programs in Essex and Passaic counties through the years.
For several years, the company worked with the principal at the Demarest School in Bloomfield to identify and help families in the school district who were going through difficult times. Every year, the company provided financial assistance to three families who were facing crises, to alleviate pressures and uplift their lives during the holidays. These students and their families were dealing with serious or terminal illness, death of a parent, a parent deployed overseas, and other circumstances leading to financial or emotional hardship.
After a story appeared in the Star-Ledger about a young girl who was bullied by other children because of her facial port wine stain, Bloomfield Cooling, Heating & Electric donated the funds to Operation Smile to perform the life-altering procedure to remove the stain, which the family could not afford.
Bloomfield Cooling, Heating & Electric donated a whole-house standby generator to the family of a handicapped girl in Bloomfield, who relied on life support equipment. The company provided the equipment and full installation service to ensure the family would never worry about their daughter's well-being in the event of a power outage.
The HVAC company sponsored youth athletic teams in Little Falls, Verona, Cedar Grove, and Montclair by supplying Little League uniforms. It also purchased uniforms one year for a high school baseball team when there was no money in the school budget to do so.
The Verona Baseball & Softball League, along with Cedar Grove Community Pool and the Cedar Grove EMT squad received the life-saving gift of defibrillators from Bloomfield Cooling, Heating & Electric.
"We have been blessed to be part of, and enjoy professional success, in the North Jersey community," said Mike. "I'm glad that we can give back in these ways to help others and I encourage others to see what part they can play in helping their neighbors and their communities."