Getting the Best Performance from Your Heating System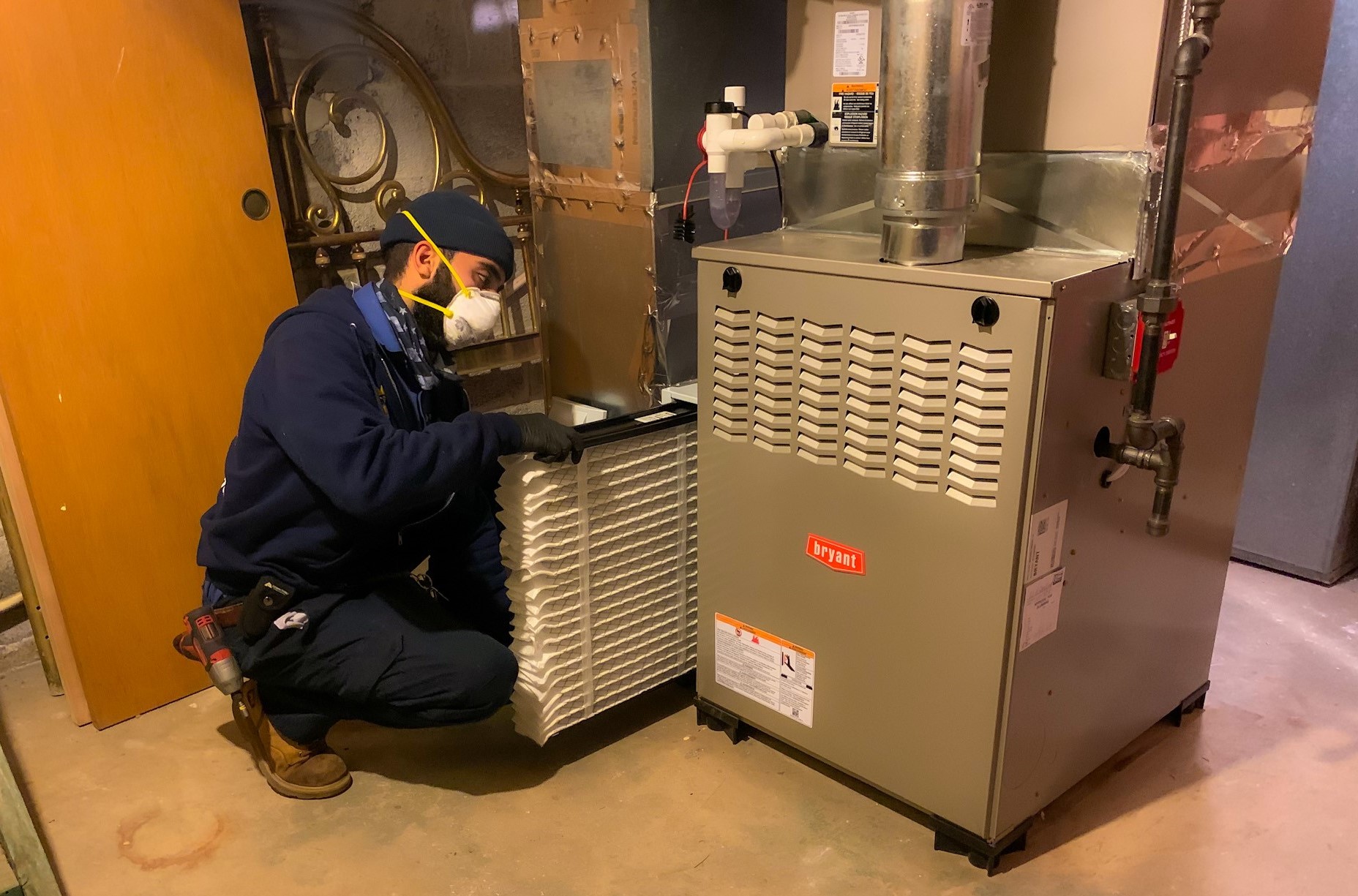 Fall is here and soon, cold weather—and time to crank up the heat. An optimized, well-running heating system will not only keep you and your family comfortable; it will help you save on energy costs. Keeping your system maintained properly and regularly is an important measure to take, whether you have a gas/forced hot air furnace or a steam/hot air boiler.
Here are some ways to keep your heating system running at its best.
Your "building envelope" is often where cold air leaks in and warm air leaks out. Therefore, check the caulking and weather stripping around all doors and windows, and replace/repair anything cracked or worn.
Keep all air vents and/or radiators unobstructed so air flows freely.
Check heating ducts for leaks, which can cause big heat loss. If you're dealing with indoor humidity problems, excessive dust, or rooms that never reach a comfortable temperature, leaky or poorly insulated ductwork would be the culprit. Seal any leaks you or your HVAC technician find.
Check and replace air filters regularly. Air filters get clogged with dirt and dust and reduce air flow—and increase the energy required to heat your home. Bloomfield Cooling Heating & Electric will change those filters as part of our comprehensive routine maintenance.
Make sure your home's insulation is up to par with current energy standards published by the American Society of Heating, Refrigerating and Air Conditioning Engineers (ASHRAE).
If you have motorized dampers, make sure they are all operating correctly.
In homes with boilers, consider installing either energy-efficient burners that improve fuel combustion or a boiler economizer, which captures waste heat and uses it to preheat the boiler's feed water.
If it's time for a new heating system (based on age, energy costs, or repair history), Bloomfield Cooling, Heating & Electric's team of experts will ensure we correctly size for your home and your needs, not based on the old unit's size.

NOTE: If your system is 15 years old or older, consider installing one of the new ENERGY STAR-rated models we carry at Bloomfield Cooling, Heating & Electric, which will be more efficient. ENERGY STAR-rated heating systems use up to 10% less energy than standard models.

Since heat rises, consider installing ceiling fans in areas with high ceilings; the fans will circulate warm air down.
Most important, contact Bloomfield Cooling, Heating & Electric for a routine fall maintenance visit to ensure your heating system will run smoothly when the weather temperature drops.
Our certified HVAC technicians provide a full-point comprehensive system check. They will tell you about problems they discover (or potential issues that need to be monitored), provide you with recommendations about any repairs, and suggest proactive measures to keep your system working at its best and its cleanest. They will alert our office about setting up a follow-up appointment to handle repairs or upgrades, or if you wish to install one of the innovative in-duct air purifiers we carry that keep your home free of airborne allergens and pathogens.
Contact us at (973) 237-0505 for your fall maintenance checkup or ask about our annual maintenance contracts that offer additional coverage for your HVAC system.