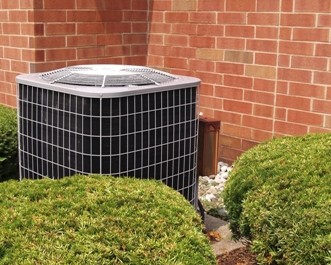 You rely on your HVAC system to provide a comfortable environment in your home; but if the system in not the correct size, that will have a big (and negative) impact on your energy consumption and costs. Therefore, it is crucial that your HVAC contractor take all key factors into account when making the load calculation that determines the size of your residential system heating and air conditioning system. This all concerns the capacity of the system to adequately heat or cool your home with maximum efficiency.
An HVAC system that is too small will keep on running without providing adequate comfort. A system that's oversized is inefficient in another way, with compressors that run cycles that are too short. These sizing errors are often due to basing the system solely on the home's square footage.
Proper load calculation
The load calculation helps your HVAC contractor design the system properly. This includes the number, size and location of air ducts, and properly sizing the equipment to optimize comfort and efficiency. Aside from the home's square footage and layout (an open floor plan will have different needs than more small and separate spaces), other factors to consider in a general load calculation are:
Potential heat loss/heat gain of the home depending on exposure and setting (full sun all day or shady environment, for example)
Ceiling height
Type of insulation in the walls; doors and windows in the home
How/where the heat and air conditioning will be distributed (rooms to be heated/cooled, ductwork)
Other heat sources that may affect cooling
HOT TIP: Find out if the contractor is following Manual J® residential load calculations (the industry standard) and for installation, the Quality Installation guidelines from the Air Conditioning Contractors of America and the American National Standards Institute's Standard 5.
Knowing when it's right
When the load calculation is done correctly and your HVAC system is properly sized and installed:
You should not hear the system run or hear the air moving through the ductwork. A quiet system indicates ducts are the right size, air velocity is correctly calibrated and the fans are using the right amount of power.
There should not be any odors nor an unusual amount of dust (these indicate leaky ductwork).
The air temperature should be even throughout all zones. You can check this by going room to room; changes in comfort level may mean the air distribution system is not properly sized, installed or balanced.
Your utility bills should be lower since presumably, your system is more efficient and operating as expected.
Of course, you always want to use a licensed and insured HVAC contractor to protect you and your home, and to ensure that only certified, well-trained technicians are doing all the installation and/or repair work. To discuss your needs—whether retrofitting an existing HVAC system with upgraded equipment or installing a new system—contact Bloomfield Cooling, Heating & Electric for a consultation: 973-237-0505 or info@bloomfieldcooling.com.