The Dangers of Space Heaters and Safe, Permanent Solutions for Supplemental Heat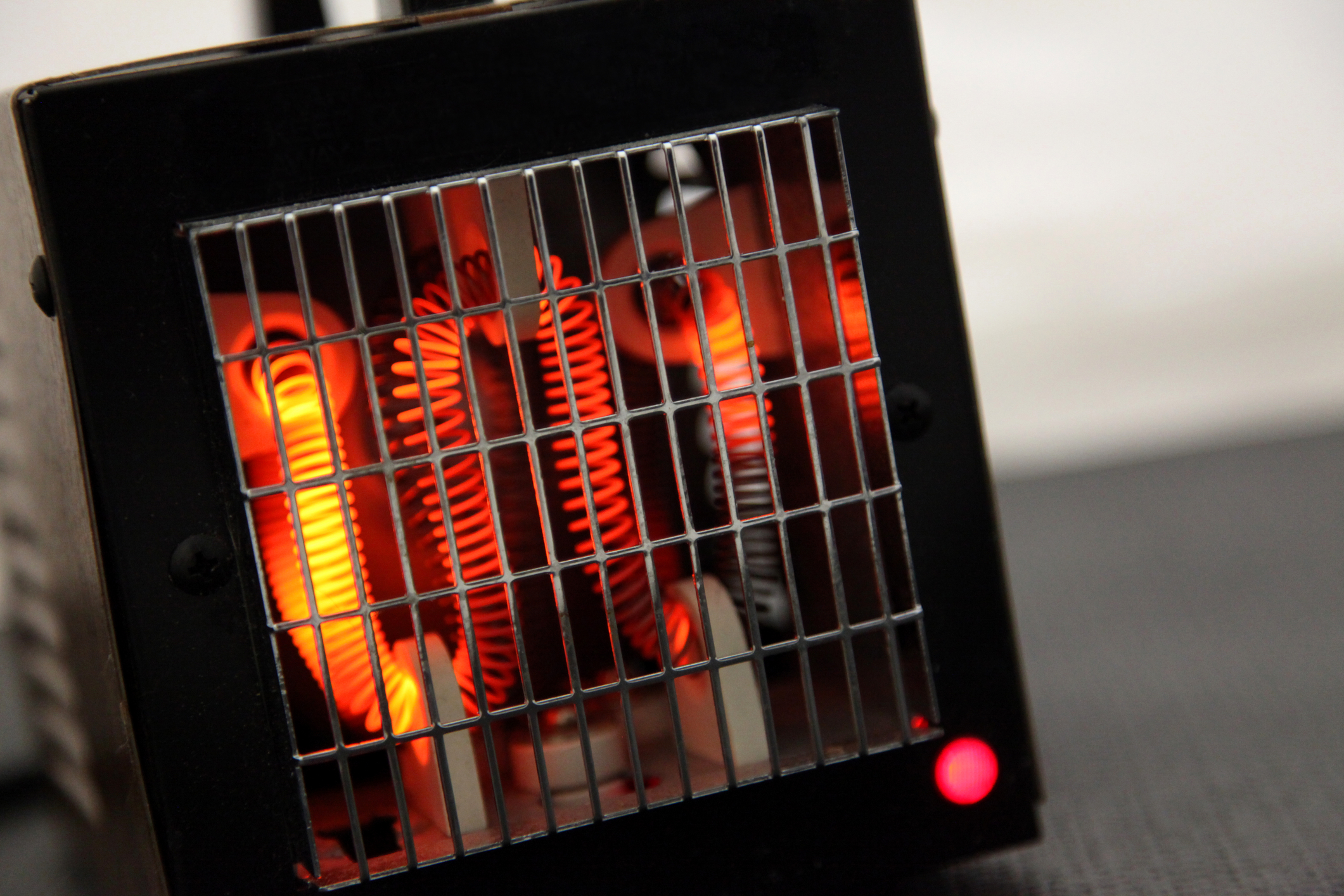 Even when the heat is running, many people find spaces in their homes that are not adequately warmed. Perhaps it's a corner bedroom, a finished basement, or a sunroom-all spaces where a portable heater comes in handy during the winter months.
Other homeowners have finished garages or attics that serve as hobby or work areas, and rely on the convenience of portable space heaters as a supplemental (or the only) heat source there.
However, these high-wattage appliances can pose fire and electric shock hazards; they have been known to ignite nearby combustible materials (drapes, paper, clothing, bedding and furniture among them). Portable space heaters are not meant to be a permanent solution to heat an area and must be used carefully, with supervision. Older models may not have adequate safety features and even so, it does not take much for these units to start a fire.
If you must use a space heater as a temporary heat source, here are some safety tips:
Only use a unit with the label that shows it is listed by a recognized testing lab.
Be mindful of manufacturer's instructions and warnings.
Locate the space heater out of high traffic areas and doorways and keep it at least three feet away from anything that can burn (furniture, flammable products, rugs, papers).
Never use a space heater with a cracked, frayed, or broken plug. Only plug it into a wall outlet, not a power strip or extension cord.
Never leave a space heater unattended; turn it off when you leave the room or go to sleep, and put it away when not in use.
Always keep children and pets away from the unit.
These appliances are meant to heat rooms-not beds, pipes, or clothing.
Addressing your home's heating issues
If you have central heat and your heat distribution is uneven throughout the house, have your heating contractor examine your furnace or boiler to see if a repair is in order. A central heating system that is not working as expected may be reaching the end of its lifespan and should be replaced.
It might be possible to add another zone to your existing system to help balance out the indoor heat, since you'll be able to adjust the temperature separately by zone (upstairs/downstairs, for example). Installing dampers in your ductwork is a common way to do this. However, all of this depends on the kind of system in place and other factors so consult your HVAC contractor about the potential for additional zones.
At Bloomfield Cooling, Heating & Electric, we recommend either ductless or electric baseboard hydronic heaters as a permanent heating solution. These are safe and energy efficient, and do not require the same level of work to install as that of a central HVAC system.
Ductless heating units are ideal for single rooms or in older homes where ductwork will be difficult to install. These compact systems are more flexible, draw less electricity, and can be mounted high or low on any wall, or on the floor. We install high-quality Carrier ductless heating and cooling units.
We also install electric hydronic baseboard heaters as secondary heat sources for your central HVAC system or in some cases, as primary heat for peripheral spaces (basements, attics, additions). Hydronic heaters are sealed systems in which the heating element warms oil contained within the system, which in turn warms the ambient air.
These units, installed by our licensed electricians, deliver radiant heat, are very quiet (no moving parts), and since they are not fan-driven, they don't blow dust or airborne allergens around the room. They are relatively efficient to operate in terms of energy costs.
If you're experiencing imbalances in your indoor air temperature, contact Bloomfield Cooling, Heating & Electric for a look at your system and recommendations on how to remedy the situation. We can measure for a ductless heating system or set up a day to install your electric hydronic baseboard heater and get all your spaces warmer this winter. We're at info@bloomfieldcooling.com or 973-237-0505.