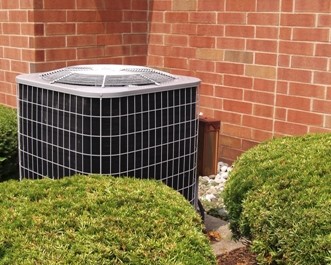 The temperatures in northern New Jersey are still fluctuating between winter cold and hints of warmer spring—but at Bloomfield Cooling, Heating & Electric, Inc., we're gearing up for spring maintenance season for our customers' HVAC systems. In fact, we're ready to go with routine semi-annual service calls on the first 50-degree day.
Your HVAC professional should perform several important routine maintenance tasks and system checks to ensure your central air conditioning will be ready to run properly when the warm weather hits. Plus, given the frigid temperatures we've endured this winter, your hard-working system will need some TLC from the technician.
Semi-annual maintenance protects your HVAC system by finding and fixing potential problems before they become costly repairs. Your air conditioning contractor should include the following tasks in a spring maintenance check:
Check the refrigerant charge – Refrigerant is what cools the air in your home. The technician should check the refrigerant lines for any necessary repairs. Make sure the HVAC service contractor has an EPA refrigerant usage certification in order to buy refrigerant and to repair older systems that contain ozone-depleting refrigerants (CFCs). IMPORTANT: Your technician must know which type to use on your unit.
Change the air filters – As the air circulates through your home, the air filters attract and grab billions of airborne particles. This helps the HVAC system deliver better air quality and protects the system. At Bloomfield Cooling, Heating & Electric, we recommend high-efficiency pleated air filters; their electrostatic charge attracts the tiniest particles, including bacteria spores and pet dander (a common allergen). Changing the air filters a few times a year keeps circulated air as clean as possible, reduces system wear and tear, and lowers energy costs by increasing the system's efficiency.
Clean the condenser coil – Make sure the technician removes the condenser covers or blankets outside (if you put them on in the winter) to check on the unit's condition. The suction line (which helps supply cool refrigerant to the compressor outdoors), should be properly insulated to maintain optimal cooling; damaged insulation should be noted and addressed. Any vegetation or trash that has collected on and around the outdoor coil must be cleared; this enables the system to deliver the best possible performance with good air flow.
Clear out the drain system – The technician will clear debris and check that the air conditioner's condensate drain is not clogged. A properly maintained condensate drain lets the water to flow from a tray that captures it to a drain. Obstructions can cause water damage to the unit and in the winter, this can create high humidity levels that promote mold growth or bacteria buildup. In addition, a clear drain avoids putting undue load on the unit and improves efficiency (an obstructed drain will send out less cool air).
Routine maintenance can also reveal other issues that may require some additional attention, such as mold, which affects indoor air quality and your health. Last year we told you about the REME HALO and the Blue-Tube UV light that purify indoor air of allergens, and prevent and kill mold in your AC unit. The technician should make a note regarding the presence of mold and your HVAC contractor should offer recommendations for remediation. In addition, the contractor should provide you with an estimate for any repair work the technician has noted to support your central air conditioning system.
As we know, North Jersey gets a lot of rain in the spring and basements can be very damp and humid. Installing a dehumidifier in the basement will help prevent mold and odors there during the summer time. At Bloomfield Cooling, Heating & Electric, we recommend, sell and install high-quality, durable Aprilaire dehumidifiers that actually filter and condition the air. The water is pumped into a sink or drain so there's no need to empty a water basin. They'll keep the basement or other environments much fresher and healthier.
At Bloomfield Cooling, Heating & Electric, Inc. we make your HVAC tune-ups easier to schedule and afford with our flexible maintenance plans. Prolong the life of your HVAC system, keep your energy costs in line, and avoid costly repairs. Contact our award-winning team at 973-237-0505 for your spring HVAC maintenance or for a quote on updating your existing system or installing a new one.